About Us
About Our Company
Local Florist ,Patuju Florist proudly serves in the Houston tx and surround area We are committed to providing great customer service, the finest floral arrangements, beautiful floral designs, as well as gift baskets and much more. Our customers are important to us and our friendly staff is dedicated to making your experience a pleasant one. We will always go the extra mile to make your floral gift perfect!

You can expect great customer service, fresh flower arrangements, beautiful floral designs, plants, gift baskets and much more.

Make Patuju Florist your first choice for flowers in Houston Tx and Santa Cruz de la Sierra, Bolivia .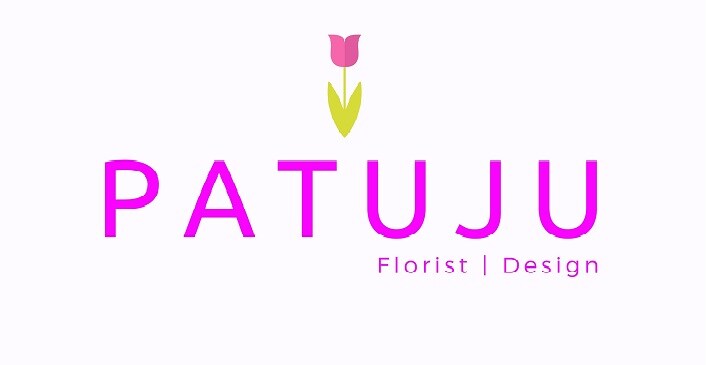 ---
Additional Information:
Our shop is open:
8:00 a.m. to 5:00 p.m., Monday through Friday
10:00 a.m. to 3:00 p.m. on Saturday.

We are closed on Sundays.
CONTACT INFORMATIONS :
If you have any questions or need more information, please call us directly at (832) 472-7710 - USA ,We're always here to serve you and make your flower-sending experience apleasure.
24 HOURS ANSWERING COUSTOMER SERVICE
Email : patujuflorist@gmail.com
USA - Houston TX : (832) 472-7710
BOLIVIA - Santa Cruz : +(591) 73108875
Substitution Policy
Occasionally, substitutions may be necessary to create your bouquet due to the availability of certain flowers in various parts of the country. Care is taken to maintain the style, theme and color scheme of the arrangement, using flowers of equal value. Additionally, the substitution of certain keepsake items may be necessary due to increased demand, especially during major holidays. In single-flower arrangements, such as an all rose bouquet, or orchids, we will make every attempt to match the flower type, but may substitute with another color.
Areas Served :
Our shop serves the following areas:
Houston, TX Metro, Bellaire, TX , River Oaks, Tanglewood, Bunker Hill Village, Medical Center, downtown Houston, Sugarland, Katy, TX, Woodland , Great Uptown, Rice , West Univesity Place, Memorial and Greenway Plaza, Upper Kirby, Southside Place, University, Braeswood Place, Spring Valley, Hunters Creek Village, Piney Point Village, Neartown/Montrose, Museum Park .
BOLIVIA : Santa Cruz de La Sierra ,Cochabamba,La Paz .
We also deliver to the following facilities
Adelphina Senior Citizens
Advantage Funeral & Cremation
Advantage Howard-Glendale Chap
Afton Oaks Nursing Ctr
Aldine Funeral Chapel Inc
Aldine Health Center
Aldon's Adult Daycare
All Faiths Mortuary
All Peoples' Funeral Home
All Seasons Care Ctr
Allen Mortuary
Alliance-Health
Alterra Clare Bridge West
American Heritage Funeral Home
Ann Manda Convalescent Home
Anna Dupree Terrace
Anointed Hands
Arden Courts
Arlington National Funeral
Arlington National Funeral Hom
Associates In Medicine, PA
Asthma & Lung Center - Houston
Atria Grapevine Retirement
Autumn Hills Convalescent Ctr
Bayou Manor
Beechnut Manor
Behavioral Hospital-Bellaire
Bellaire Lodge - Personal
Belmont Village
Ben Taub Hospital
Benner Convalescent Ctr
Bennington Center
Beresford Funeral Service
Billclair Mortuary
Blackwell & Vazquez Funeral Ho
Boyd Funeral Home
Bradshaw-Carter Memorial & Fun
Braeswood Personal Care Homes
Brazosview Health Care Ctr
Briar Dale Treatment Center
Briarwood Health Care Ctr
Brighton Gardens
Brookside Funeral Home
Brookside Funeral Home-Cypress
Brookside Funeral Homes
Buckingham
Canterbury Villa Of Houston
Care Solution The
Carl Barnes Funeral Home
Carriage Services
Carter Funeral Home
Champion Oaks Guest Home
Christus Healthprompt Referral
Christus St Joseph Outpatient
Christus St. Joseph Hospital
Citizens Turner Funeral Home
Clarent Hospital Corp
Clarewood House
Clay & Clay Funeral Home
Clouston House
Colonial Oaks
Com For Care Inc
Community Chapels of Houstn
Compean Funeral Home
Compensation & Retirement Serv
Cornerstone RHF Housing Inc.
Courtyard Convalescent Center
Crespo Funeral Home
Cristo Rey Funeral Home
Cypress Creek Hospital
Cypress Fairbanks Funeral Home
Cypress Fairbanks Medical Ctr
Cypress Senior
Dan L Duncan Cancer Center
David Funeral Directors
Dettling Funeral Home
Dockal Road Personal Care
Doctors Hospital - Parkway
Doctors Hospital - Tidwell
Dora's Paradise Personal
Dubuis Health System
Dubuis Hospital-Continung Care
Duncan Funeral Home
Earthman Bellaire Funeral Home
Earthman Funeral Directors
Earthman Funeral Homes
Earthman Resthaven
Edenbrook-Champions
El Care Center
El Redentor Apartments
El Redentor Apartments Inc.
Emergency Room
Epoch Assisted Living
Esperanza Family Funeral Home
Evening Starr Villa
Evergreen Commons Inc.
Family Funeral Care
Felix H Morales Funeral Home
First Class Home Care Service
Forest Lawn Funeral Home
Forest Park Lawndale Funeral
Forest Park Westheimer Funeral
Forum Memorial Woods
Frazier Mitchell Funeral
Gambro Healthcare
Garden Oaks Funeral Home
Garden Village
Geo. H. Lewis & Sons Funeral D
Goldberg B'Nai B'Rith Twr Apt
Golden Age Manor
Golden Meadows Personal Care
Grace Care Center of Cypress
Grace Residence Personal
Gramercy Outpatient
Greater Jerusalem Baptist
Greater Morning Star Church
Green Health Clinic
Grimes Funeral Home Inc
Guardian Angel Funeral Home
Hallmark
Hampton At Post Oak
Hampton At Shadowlake
Hampton At Spring Shadows
Hamptons Alzheimer's Care
Hardin Family Funeral Home
Harris County Hospital Dist
Harris County Hospital Dist.
Harris County Psychiatric
Harris Health System
Health Check
HealthSouth
Healthsouth Outpatient Service
Healthsouth Rehabilitation Ctr
Hearthstone Assisted Living
Hearthstone At Cy-Fair
Heartland Health Care Center
Heights Funeral Home
Heights House
Hermann Children's Hospital
Hermann Life Flight
Hermann Park Manor
Highland Park Care Center
HMS Healthcare
Holly Hall Retirement
HopeBridge Hospital
Horizon Community Residence
House Of Hope
Houston Funerals
Houston Heights Tower
Houston Jewish Funerals
Houston Methodist St. John
Houston National Cemetery
Houston Northwest Med Center
Houston Northwest MRI Center
Houston Shoe Hospital
Hummingbird Care Home
Hyde Park Funeral Directors
HYW Ranch
Independent Mortuary Service
IntraCare North Hospital at
J & J Harrison Personal Care
J B Earthman-Tanglewood
Jackson Mortuary
James Stripling Funeral Home
John Goldberg Apts For Seniors
Johnson Funeral Home
Johnson Mortuary & Removal
Johnson's Mortuary & Removal
Just A Blessing Personal Care
Kara Living Center
Kashmere Gardens Funeral Home
Kenneth E Clark Funeral & Crmt
Kindred Hospital
Kindred Hospital - Spring
Kindred Hospital - Town & Coun
Kindred Hospital Houston
Kindred Hospital Midtown
Kindred Hospital North Houston
Klein Funeral Homes
Lang Funeral Home
Leal Funeral Home
Legacy Community Health -
Legacy Funeral Group
Legend Oaks West Houston
Levy Funeral Directors
Lexington Place Healthcare
Liberty Island Personal Care
Life Call Inc.
Light Heart Care Homes
Lockwood Funeral Home Inc
Lovett Place
Lyndon Baines Johnson Hospital
M. Renees Personal Care Home
M.D. Anderson Cancer Center
Mabrie Memorial Mortuary
Manor Care Health Service
Mariner Health Care Inc.
Mariner Health Of Cypresswood
Mariner Health Of N.W. Houston
Mariner Health-Southwest
Mariner Health-Woodwind Lakes
Marsh Personal Care Home
McCoy & Harrison Funeral Home
McDuffie's Mortuary
MD Anderson Cancer Center
Memorial 55 Plus
Memorial City Hospital
Memorial City Terrace
Memorial Healthcare Systems
Memorial Hermann
Memorial Hermann Behavioral
Memorial Hermann Continuing
Memorial Hermann Greater
Memorial Hermann Greater Hghts
Memorial Hermann Healthcare
Memorial Hermann Hospital
Memorial Hermann Mem City
Memorial Hermann SE Hospital
Memorial Hermann Spring Shdws
Memorial Hermann SW Hospital
Memorial Hermann-Texas Med
Memorial Hospital
Memorial Oaks Funeral Home
Memorial Oaks Guest Home
Mercy Home Care
Mercy Nursing Home
Methodist Health Care System
Methodist Hospital
Methodist Hospital Auxiliary
Methodist Hospital Foundation
Methodist Medical Group
Methodist West Houston
Methodist West Pavilion Hosp.
Metropolitan Funeral Directors
Mill Cott Enterprises
Miller Funeral & Cremation Ser
Morales Funeral Home
Morgan Harris Funeral Home
National Cremation Service-Hou
National Family Home
Niday Funeral Home
Nissi Care Homes
Nita Haven Personal Home Care
Northline Manor
NorthStar Memorial Group LLC
Northwest Community Health Ctr
Northwoods Funeral Home
O W Wiley Mortuary
Oak Haven
Oak Shadows Retirement
Oleander Commons
One London House
Oscar Johnson Mortuary
Paradise Cemetery
Park At Bellaire
Park Manor Of Southbelt
Park Place Of Steeplechase
Park Plaza Hospital
Park Shadows Retirement
Parkway Place
Pat H. Foley & Company
Personal Health Care
Pinemont
Plaza Specialty Hospital
Pleasant Hill Village
Positive Adult Living
Premium Casket Co
Promise Hospital of Houston
Pruitt & Pruitt Funeral Home
Pruitt's Mortuary
Pryority Mortuary Services Inc
Radiology Dept
Rainbow Gardens Care Home
Regency Park
Resthaven Chapel
Retirement Planning Institute
Richardson Mortuary
Ridgemont Mortuary
Right At Home
Riverside General Hospital
Roentex Inc
Roomes Personal Care
Rosemont Residence
Ross Mortuary
Ruffin Funeral Home
Sacred Hope Funeral Home
Samaritans Of America Medical
San Jacinto Funeral Home
Santana Funeral Directors
Select Specialty Hospital
Senior Estates
Senior Friends Rosewood Med.
Serenity Funeral Home
Serenity Homes
Service Corp International
Settegast Community Health Ctr
Settegast-Kopf Funeral Home
Seven Acres Jewish Senior Care
Shady Villa Personal Care Home
Sheffield Funeral Director Inc
Shriners Hospitals - Children
Skipper Lee & Son Eternal Rest
Smith Anchor Care Home Inc
Spring Branch Community Health
Spring Branch Healthcare
Spring Branch Hospital
Spring Shadows Place
St Jude's Personal Care Home
St Michael Medical Ctr
St. Anthony's Hospital
St. Dominic Nursing Home
St. Dominic Village
St. Joseph Medical Center
St. Luke's Episcopal Hospital
St. Matthew's Mortuary
Stoneybrook Healthcare Ctr
Stripling Funeral Service
SUN Behavioral Houston
Superior Funeral Directors
Tarrytowne Estates
Team Encounter
Terrace At West University
Terrace At Willowbrook
Texas Children's Hospital
Texas Children's Hospital -
Texas Heart Institute
Texas Medical Center
Texas Medical Ctr Asstnc
Texas Orthopedic Hospital
Texas Retirement Planning Ctr
Thomas Street Health Center
Tiffs Tender Care
TIRR Memorial Hermann
Tops Surgical Specialty Hsptl
Tranquility Personal Care Home
Treemont
Trevino & Sons Funeral Home
Triumph Healthcare Central
Twelve Oaks Medical Ctr
Unity Funeral Home
University General Hospital
University Place
Uriel Health Care Ctr
VA Medical Center
Valued Retirements
Veterans Funeral Services
Village On The Park Steeple
Visiting Nurse Assn
VITAS Healthcare
W Leo Daniels Towers
Wallace Funeral Home
Waltrip Funeral Directors
West Houston Medical Ctr
West Houston Surgicare
West Oak Geriatric Ctr
West Oaks Hospital
Westbrae Court
Westbury Place
Westchase Gables
Westside Podiatry -NW Houston
William T Siebert Md
Williams & Sons Funeral Home
Willie Waddell's Riverside
Winford Funerals
Woman's Place Of Downtown
Woman's Place Of Pearland
Womans Hospital Of Texas
Women's Atrium
Woodland Christian Towers Inc
Woodlawn Funeral Home
Payment Options :
We accept the following payment methods:
Visa
Mastercard
Discover
American Express
PayPal
Bolivia : Los Pagos Realizan con PayPal , Cuentas Bancarias y en efectivo .
Delivery Policy
A local delivery fee of $10 will be added to each order, for each address. (For deliveries outside our local delivery area, this fee may vary.)

U.S. orders must be received before 5:00 p.m. in the recipient's time zone to assure same-day delivery. Orders received after that time will be delivered the following day.

We are unable to make deliveries on Sundays. Deliveries requested on this day will be delivered the following business day.

Delivery of orders to rural route addresses or cemeteries guaranteed.

We will be happy to accept your international orders if you call our shop directly. We are unable to accept international orders over the Internet.

Holiday Deliveries
To help assure on-time delivery during the busy holiday season, place your order at least 1 day prior to the following major holidays: Thanksgiving Day, Christmas Day, New Year's Day, Valentine's Day, Easter, Administrative Professionals Week, Mother's Day, Memorial Day, Father's Day, Independence Day and Labor Day.

Our shop will always be closed on the following holidays: Thanksgiving Day, Christmas Day, New Year's Day, Easter, Memorial Day, Father's Day, Independence Day and Labor Day.
Entrega de Arreglos el Mismo Dia en Santa Cruz de La Sierrra Bolivia .
Specialty Services
We specialize in the following services:
Large inventory of fresh flowers for any occasion
Wedding Flowers
Sympathy and Funeral flowers
Birthday Flowers, Get Well Flowers, Anniversary Flowers
Plants
European/dish gardens
Modern and traditional flower arrangements
High-style floral arrangements
Silk flower arrangements
Dried floral arrangements
Extensive gift line
Gourmet fruit baskets
Gift baskets
Greeting cards